Нажмите здесь, чтобы прочитать на русском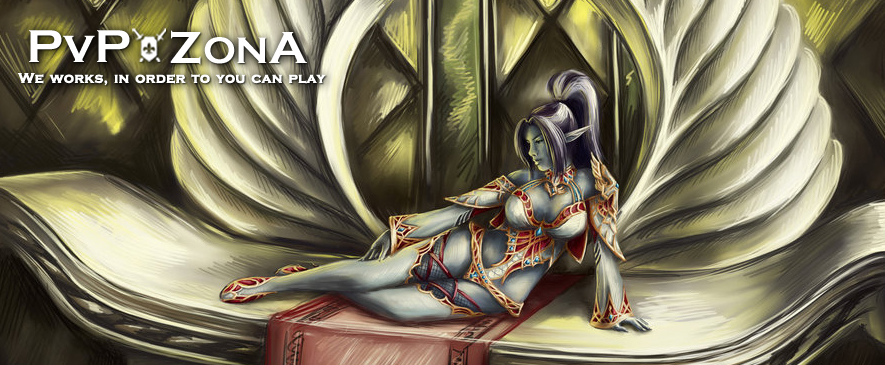 Server opening date:

October 13 in

20:00 (UTC +03:00)

OBT:

October 9 in 20:00 (UTC +03:00)

Chronicles:

Interlude

Platform:

Official assembly (EURO PTS)

Feature:

Combination PvP and PvE in one server!
Not designated game moments exactly coincide with the official game servers on the Interlude chronicles.
Features of server:
Relatively fast exping (availability PvP),

which will allow you to enjoy all the delights of this Lineage 2.

Very stable economy (classic rates adena/drop/spoil).

Vulnerability of Interlude chronicles is eliminated - the destroyer will no longer replace a group of characters, since "Peaks" hit a maximum of 3 targets.

Donation does not affect the game (just runes, accessory, change of nickname, etc).
Shortly speaking:
We're creating a server on which everyone can relatively quckly exping and enjoy the fun, but things and adena will always be in price. For the first time combined PvP and PVE content.
Rates of server:
Exp: х10
Sp: х10
Adena: х2 (Update 05.10.2017)
Drop: х1
Spoil: х1
Seal Stone: х1
Quest: Exp/Adena: х1. Blood Fiend - х0,1; Dangerous Seduction - x0.1
Raid Boss: х1
Epic Boss: х1
Olympiad:
Olympiad works from start.
Period of olympiad is 2 weeks.
Siege:
Sieges pass in a phased mode
First siege will pass only on 2-х only in two territories to capture castles:
- Gludio Castle;
- Dion Castle.
The first siege will be held on November 4.
Epic RB:
To increase PvP content on the server, respawn epic RB is changed:
Queen Ant 24 hours +2 hours;
Zaken 48 hours +2 hours;
Orfen 36 hours +2 hours;
Core 36 hours +2 hours;
Frintezza 48 hours +2 hours;
Baium 5 days +4 hours;
Valakas 11 days +2 hours;
Antharas 8 days +2 hours;
Cursed weapons:
The accursed weapons of Akamanah and Zariche will be added after the second issuance of hero.
GM shop:
First profession.
Secong profession.
PA and runes.
Accessories.
Donation system:
There is absolutely no things and weapons in donate.
In the donate are available: runes and accessories.
Buying 1 and 2 professions.
Policy of struggle with bots:
For the activation of the bot are configured automatic bans.
Ticket-system for manual checking of a suspect character.
There are no unbans for using the bot (paid including).
We love and appreciate our players, therefore we will struggle with the bots with all our forces.